PRACTICAL ADVICE BUILT FOR SUCCESS
Demand Response
Demand response will be an increasingly important source of flexibility in the grid as the uptake of variable renewable energy continues to grow. This means that demand response will become increasingly valuable for those who provide it. Our practical advice is geared to set you up for success.
Practical implementation of demand response
Who we work with?
We work with large energy users, virtual power plant aggregators, and electricity retailers to help you evaluate the opportunities for demand response and to develop practical DR programs.
In terms of large energy users, our specialty lies in advising companies in heavy industry with an annual electricity spend over $40 million.
Why choose us?
At Energy Synapse, our knowledge is not limited to the theoretical aspects of energy market economics. Our team is highly experienced in executing demand response programs and we know what it takes to succeed in practice.
We understand that most consumers and businesses have limitations on their ability to shift load and that other obligations (such as to customers, staff, and comfort) tend to come first. This is why we take the time to understand the unique operational characteristics and constraints of your demand response portfolio, so that we can develop a strategy and program with the highest opportunity for success.
Our practical experience gives us a solid understanding of opportunities and risks involved in delivering demand response, and hence we are well placed to advice on commercial terms in contractual negotiations.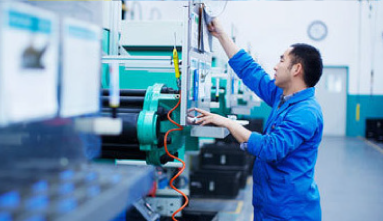 Demand response research
Who we work with?
We work with government departments/agencies and other interested parties to deliver quality research, which examines the opportunities and outlook for demand response, evaluates market rules and regulations, and evaluates impacts on the National Electricity Market.
Why choose us?
Energy Synapse has delivered several landmark studies on demand response for clients such as the Australian Energy Market Commission (AEMC) and the Australian Renewable Energy Agency (ARENA). We bring together our skills in market analysis, literature reviews and stakeholder consultation to develop a comprehensive, robust and efficient research plan.
Our biggest asset comes from the many years we have spent implementing demand response programs. Demand response has traditionally been implemented via bilateral contracts, which are not visible to market operators and regulators. Our practical experience gives us a unique perspective and ensures that research is firmly rooted in reality.