Slash your energy costs with
Demand Response
One of the biggest things you can do to cut your electricity cost is to strategically reduce your energy usage during critical times in the electricity market. If you have some flexibility in your energy usage, then we can help you capture significant benefits.
Economic Demand Response
Who is it for
Energy users exposed to wholesale spot market prices in the National Electricity Market (NEM) or anyone who operates in South West WA.
How it works
We understand that most businesses have a limited ability to shift their operations and that your obligations to your customers and staff always come first. That's why we take the time to understand the unique operational characteristics and constraints of your business. We then utilise our market leading predictive models of wholesale markets to develop an operational strategy tailored to your business to help you minimise your electricity costs.
How you benefit
Significantly reduced wholesale market costs.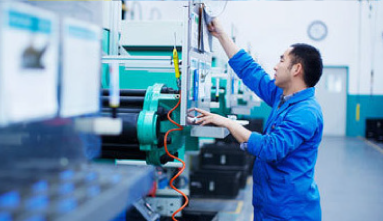 Grid Support Demand Response
Who is it for
Any business operating in the NEM or South West WA.
How it works
You agree to be available to curtail your electricity usage to help balance demand and supply in the market. Several programs are available with varying rules and requirements but when you partner with us, you can be confident that you have a leading demand response expert on your side to help you maximise the financial benefits.
How you benefit
Regular payments in exchange for participation in the program.