Fast Frequency Response is coming to the NEM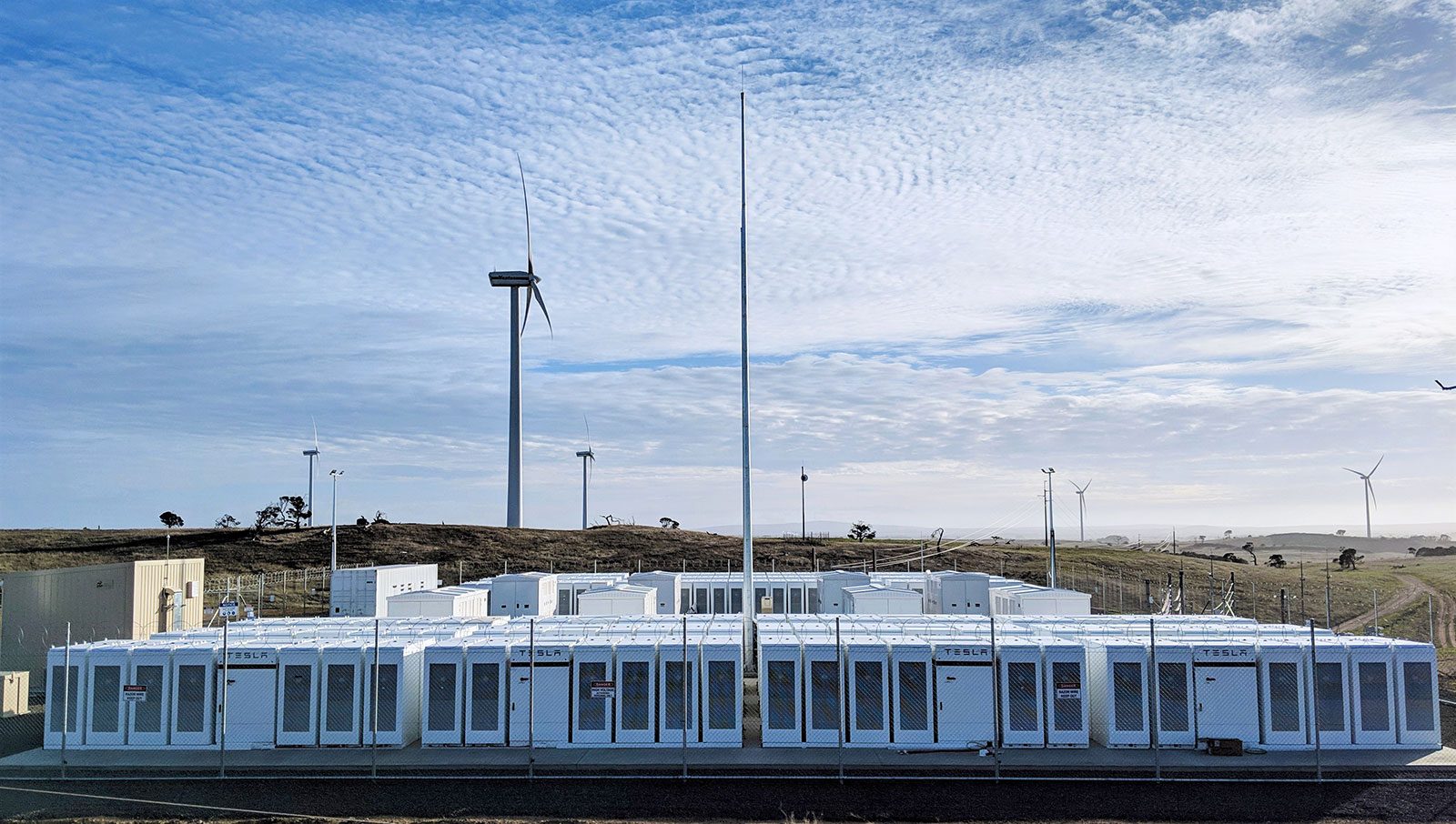 The Australian Energy Market Commission (AEMC) has recently published a draft determination to introduce Fast Frequency Response (FFR) into Australia's National Electricity Market (NEM). This is a significant market reform that recognises that the grid is fundamentally changing and that there are new technologies (such as batteries) that can provide valuable services in this new paradigm.
FFR is proposed to commence three years after the final rule is made. However, there is scope for this to be brought forward. Stakeholders can comment on the draft rule until 3 June 2021.
Eight FCAS markets currently help correct frequency deviations
The NEM is designed to operate within a narrow band around 50 hertz. The demand and supply of electricity must be kept in precise balance at all times to maintain this frequency and keep the grid stable. If demand starts to increase more than supply (or vice versa), it can destablise the grid and threaten system security.
There are currently eight markets for Frequency Control Ancillary Services (FCAS), which help to correct any frequency deviations. These eight markets are grouped into two categories: contingency and regulation services.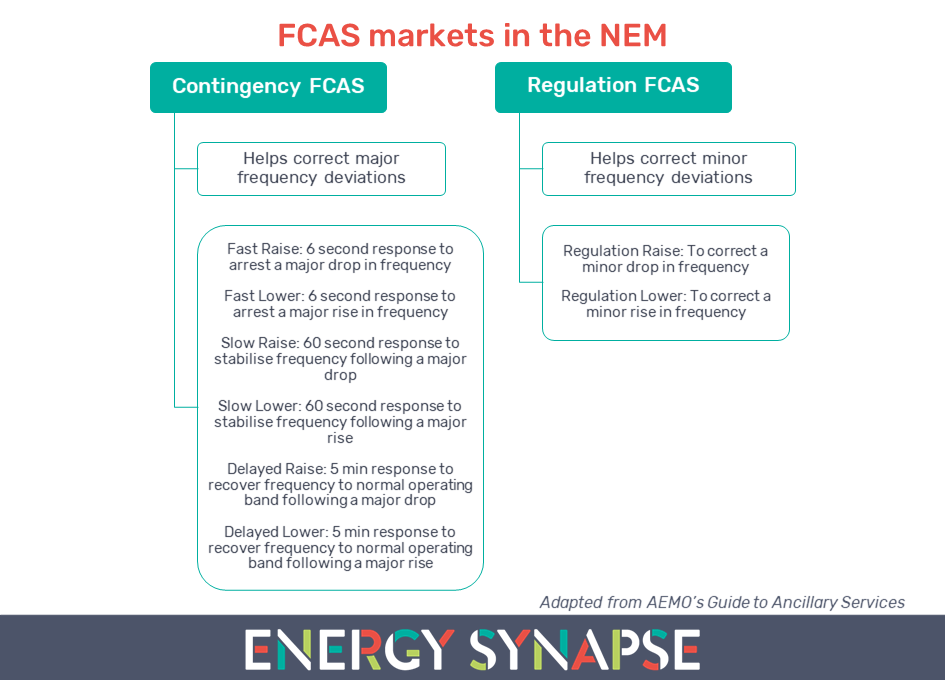 Regulation services are used to correct minor frequency deviations. In contrast, contingency services help correct frequency after a major event such as the loss of a generator or large transmission element. Under current market rules, the fastest contingency FCAS markets require a response time of 6 seconds.
Fast frequency response markets can help integrate more renewables and battery storage
The AEMC is proposing to introduce a new type of service called Fast Frequency Response, which would have a response time of two seconds or less. Batteries are by far the fastest responding assets in the grid, and are capable of responding in hundreds of milliseconds. This very fast response will become increasingly important as the uptake of wind and solar grows. This is because a grid dominated by variable renewables will inherently be a low inertia system.
Traditional generators such as coal, gas and hydro have a spinning mass, which is able to provide inertia. Inertia slows down the rate at which frequency changes immediately after a disturbance to the grid. When we have less inertia in the grid, it is going to be extremely important to have very fast responding assets that can increase or decrease power quickly to avoid large frequency deviations that could threaten system security.
As mentioned, batteries are already technically capable of providing fast frequency response. However, because there has been no market for FFR, batteries have not been compensated for this valuable service (outside grants and trials). By creating a market, and hence a compensation mechanism, we will be one step closer to properly valuing the full benefit that batteries can provide. As more of the battery value stack gets monetised, this should strengthen the investment case for battery storage.
For an in-depth understanding of how batteries operate and earn revenue in energy and FCAS markets, sign up to the new Energy Synapse platform. Register for a demo here.
Author: Marija Petkovic, Founder & Managing Director of Energy Synapse
Follow Marija on LinkedIn | Twitter